Florida's
Key West
, located at the southernmost tip of the U.S., will be the home for the final round in the 29th World Offshore Superboat championships, organised by
Super Boat International
(SBI). Long considered the ancestral home of US offshore powerboat racing, Key West is not only a great site for racng, but one of the world's best-known party capitals!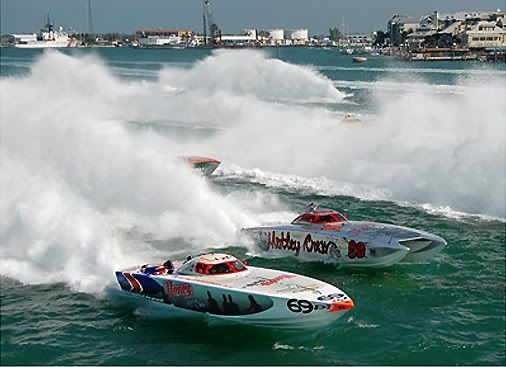 PHOTO CREDIT:
Fla-Keys.com.
The race involves an incredible 14 classes, including Superboat Unlimited, Super Vee Unlimited, Super Vee Extreme, Superboat 850, Superboat 750, Turbine, Super Cat, Super Vee, Superboat Stock and Manufacture Production 1, 2, 3, 4 and 5.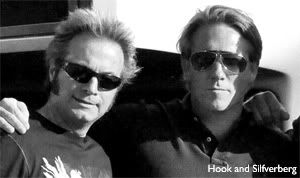 After just missing a podium finish in the 2009 Powerboat P1 World Championship season weeks ago in Sicily, Key West powerboat racing veteran
Nigel Hook
is preparing to defend his 2008 SBI Super Vee Unlimited World Champion title, won with teammates Joe Sgro and Mike Fiore in an Outerlimits. This time around, Hook is teaming up with adventurer, businessman, and entrepreneur Michael Silfverberg, a native of Stockholm, as driver.
Another notable race entry is the
Spirit of Qatar team
, which will campaign two boats in the Superboat 850 and 750 classes. This will be the very first appearance at Key West ror His Excellency Sheikh Hassan bin Jabor Al-Thani. However, Sheikh Hassan will have some very good company; he will team up with legendary throttleman and multiple world champion Steve Curtis.
"I can only speculate that it will be more of a top-end speed course than we have been used to in Class One," explained the Sheikh. "Steve (Curtis) has been racing for many years and his experience in the USA and at Key West will be a great asset for us."
PHOTO CREDIT:
Flickr user / goodq.
Over the years, the Key West event has attracted many well-known celebrity competitors, including macho movie stars Don Johnson, Chuck Norris and Kurt Russell. Sponsorship plays a major role in assisting the various teams, as can be seen in the names of many competing boats; Rockstar Energy Drink, Miss Geico, Panasonic Racing and Team Amsoil among them.
Nice races will be staged over the week-long championships, beginning on Sunday and ending on Sunday. The Key West race week is held under the auspices of Super Boat International and starts with a boat parade and registration at the Race Village, Truman Annex, on November 8th-9th. Testing and official practice will be permitted on Tuesday, November 10th between 09.00hrs and 17.00hrs (local time), before the first race fires into life on Wednesday, November 11th. For more information, go to the SBI Website.