This summer hasn't been the greatest for boating; sure -- there have been a few decent weekends here and there, but overall, the season has been much cooler and a little wetter than we'd like to see. That hasn't stopped some die-hard boaters from hitting the water, and
Offshore Only
member
Bobthebuilder
is one of them. Bob was kind enough to share some of his photos from a recent trip around Canada's
Georgian Bay
.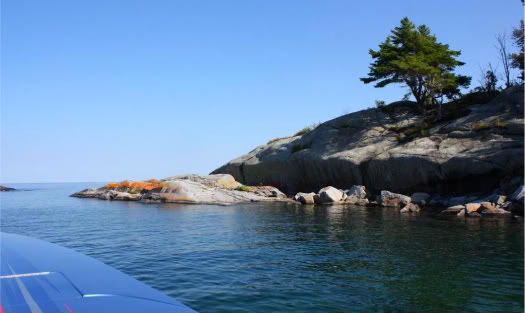 "After about the worst summer I can remember weather-wise, I decided to take the afternoon yesterday and cruise out to The Western Islands and finish up in the small craft channel in the 30,000 Islands. The Westerns are about 15 miles offshore and are uninhabited. Weather was perfect. Enjoy the pics."
Bob took his Donzi out to the Western Islands about 20 miles offshore to take these photos, whihc really show off the ruged beauty of this area. He explains:
"My route was Midland / pass betweek Beckwith and Giants Tomb / Westerns and then into the SC channel at O'Donnel Point and south to Honey Harbour and finally back to Midland. Gorgeous day but just not enough of them this summer."
To see the rest of his photos, check out
this thread
on
Serious Offshore.