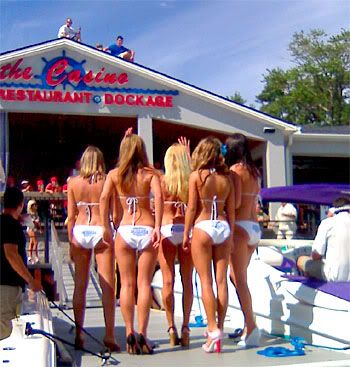 There has really been a lot of activity up on Lake Erie this month - we told you about the recent Wiener Roast Run out of Cleveland, and the
Lake Erie Offshore Powerboat Association
(
LEOPA
) just had their Spring Fun Run. With all these great events packed into one month, it's sometimes hard to keep track, but we just had to show you a few of the great photos we've come across from last weekend's
2009 Sandusky Bay Pirate Fun Run
on June 26th & 27th.
This run went from
Lyman Harbor
in Sandusky (where many boaters stayed on Friday night) to meeting off Cedar Point on Saturday morning, then on to Lorain for lunch at
The Jackalope
. For the afternoon, everybody headed out to the
Casino at Kelleys Island
. A lot of the region's finest boats and other visitors from out-of-state turned out for the run, which enjoyed some truly excellent weather. Aside from a few breakdowns, most everyone had a very exciting and memorable time.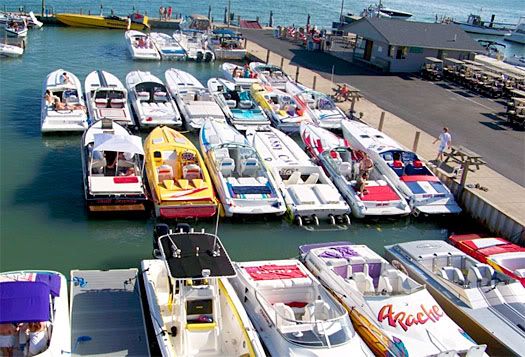 STORY PHOTO CREDITS:

IslandPirates Users Erierunnin (1) and Full Force (2 & 3)
You may wonder why
Put-in-Bay
was not part of the run? Well, this weekend also marked the Annual
PIB Pirate Fest
, which attracts thousands of extra visitors to South Bass Island. That's a recipe for a lot of wild partying - which is certainly OK, but it really makes negotiating the harbor with all the extra boats and people traffic a tough prospect. For many, it's a reason to steer clear...though we are sure that the boaters who did hit PIB last weekend had fun, too.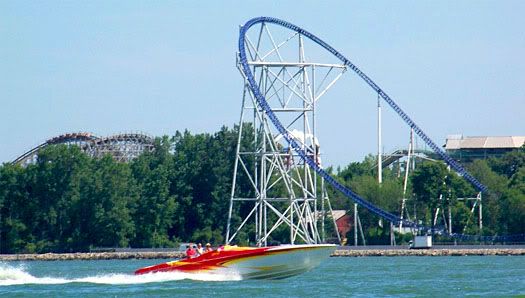 Unfortunately, I couldn't make it this run, but I hope to get to some of the Fall events at the western end of the lake. To see more great photos of the Pirate Fun Run, head over to
IslandPirates.net
and sign up as a member. It's free to join, and you will definitely get the lowdown on Lake Erie from the people who know it best.