What would YOU do?
On June 2nd,
OSS
notified Sunny Isle organizers - Offshore Events LLC - that they were cancelling their involvement with the
"Sunny Isle Beach Offshore Challenge Weekend,"
scheduled for June 11-14th. Aside from the fact that some sponsors were not coming through with promised funds, another critical problem was that the organizer's contract with the City of Sunny Isle Beach required that they provide a nationally sanctioned race. However, after hearing about the OSS pullout, the city made a concession to support a one time invitational event. Thankfully, after some serious hard work and the faithful support of dozens of offshore racers & volunteers,
the Offshore Challenge race will go on as planned as a special invitational event, open to anyone and everyone
- OSS, SBI, OPA and other groups.
Event organizer Brad Schoenwald and his partners have done an outstanding job of keeping this highly-anticipated event on track. In addition to the regular race off Sunny Isle Beach, the weekend also includes a old-school open ocean race to Bimini and back on Friday the 12th, as well as a ThunderBoat Rally Poker Run on Saturday the 13th. A Racer's Village will be set up at Haulover Park, and there will be a boat parade on Friday evening as well.
For more information and a full schedule of events, go

here.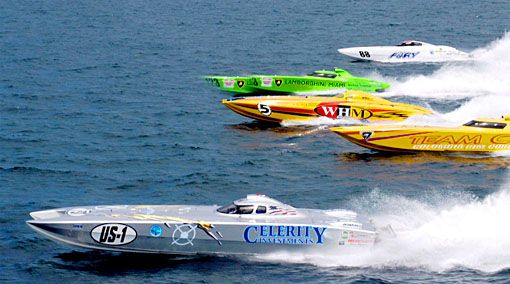 Of course, maybe the best reason that everyone is happy that this event is still happening is that it benefits
Take Stock in Children
- a comprehensive program that helps low-income children succeed by providing college and vocational scholarships, volunteer mentors, student advocates/case managers, tutoring, early intervention and long-term support. Take Stock in Children addresses one of the most critical problems facing Florida--high dropout and high youth crime rates; they have a proven record of helping low-income children stay out of trouble, graduate from high school, attend college, and become productive citizens. If you can get to Sunny Isles beach to watch this great event and help kids out, you won't be disappointed!